Continental GP5000TL Tubeless Road Tyres
We will fit for you: Simply add the tyres to basket with your wheels and we will set them up tubeless with sealant installed. 

HUTCHINSON FUSION 5 PERFORMANCE 11 STORM HS TR CLINCHER ROAD TYRE
Hutchinson has been there right since the start, and with a history stretching back to 1890, you can be sure that this brand knows its way around quality rubber. Moving with the times, the newly released Hutchinson Fusion 5 Performance 11 Storm HS TR tyre is a fantastic choice for the rider looking for a fast, low resistance tyre for tackling their road escapade.
Made using an ElevenSTORM compound that allows a strong level of control and traction in the corners, assuring that you're riding is poised, placed and that you can really chuck yourself through the corners and have faith in coming through unscathed. Durability in excess of 4000km on the road, this compound is a strong and reliable source of grip. Benefitting from a water shifting tread pattern, you can be sure of a better performance in all sorts of weather conditions.
A Kevlar layer of reinforcement providing the top-level puncture protection that ensures you of an uninterrupted experience on the road, your ride need not be blighted by flats. Tubeless-ready and with a net weight of 245 grams in the 25mm width, this tyre makes for a lighter overall setup, by means of its versatility in use either as a clincher or as a tubeless tyre.
FEATURES
Tubeless-ready clincher
Low rolling resistance with ElevenSTORM® compound
Top mileage abilities
High grip on wet and dry roads
Hardskin reinforcement under the tread
Durability in excess of 4000km
Weight: 245g 25c, 270g 28c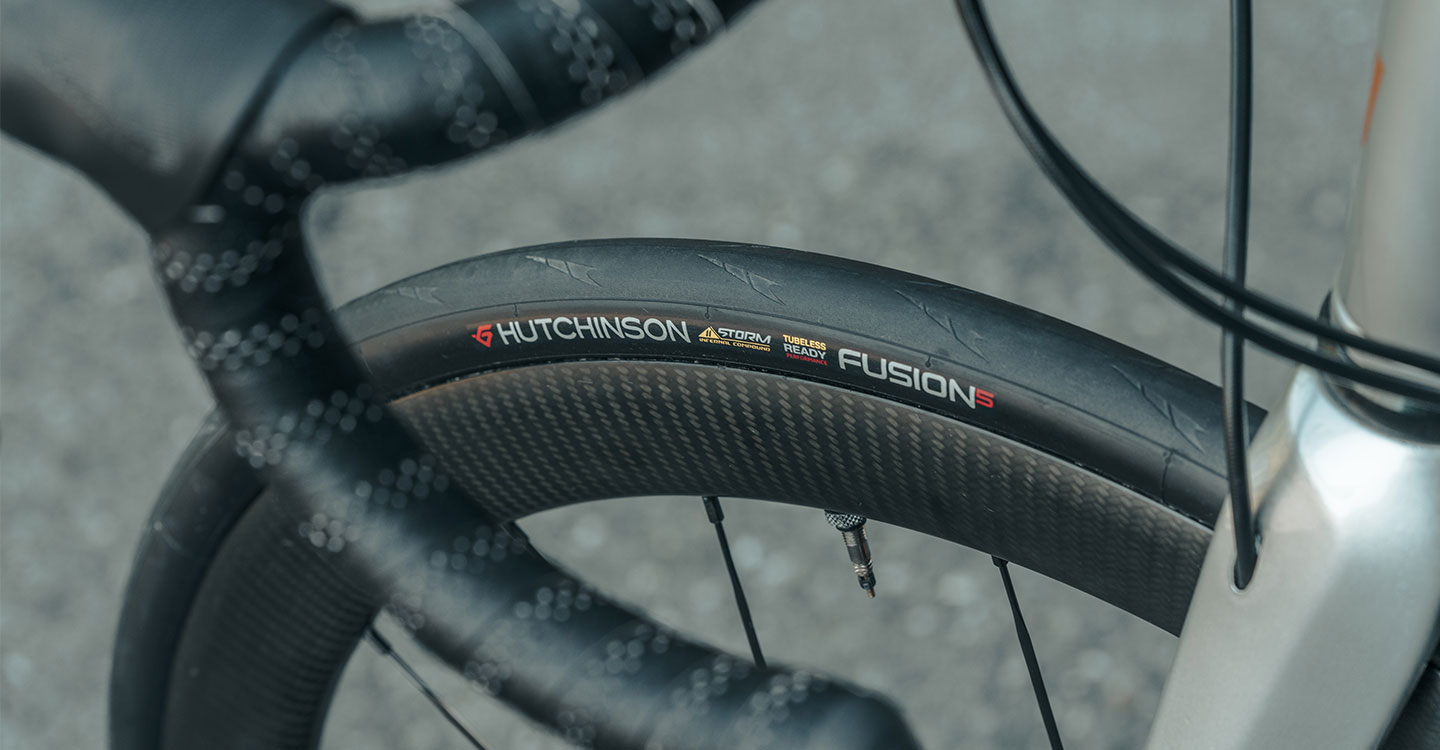 IN PRACTICE
The Performance version of the Fusion 5 family is THE perfect harmony for all cyclists wishing to go fast and far. Associated with a Kevlar® reinforcement under the tread, it will reassure the most nervous and offer a durability superior to 4,000 km. In 700×25 section, you will find the perfect compromise between performance and comfort, grip and durability.
STRENGTHS
Perfect compromise between lightness and Kevlar® reinforcement.
ElevenSTORM® compound concept associating grip and durability.
127 TPI casing, groomed design